REPLACE SERVICE
Our replace service covers minor to major wood replacement, deck leveling and additions.
***We are insured and carry a $3 million dollar policy, covering liability and workman's compensation.***
PHOTO GALLERY
View our latest photos and our clients most frequently asked questions about our Deck Replace Services over the last 30+ years.
FREE ESTIMATE
SERVICES FAQ
Does power washing damage the wood?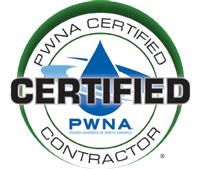 NO - not when you follow approved products and procedures. We follow the guidelines set forth by
Power Washers Association of North America
. We are certified by PWNA, beware of the $99.00 dollar guys. An inexperienced service can damage your deck. We have 28 years of experience.
Do I have to be home at the time of the service?
NO Most of our customers are not home.
Can you wash and seal my deck in one day?
NO - You must allow at least 24 hrs of drying time between washing and sealing
CUSTOMER REVIEWS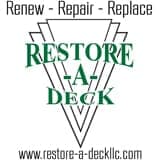 5
Stars (on Google Review) -
"Review of Restore A Deck."
I have used this company for years. My cedar deck was rotting. Richard pointed out the internal rot on the decking planks. It was clear the decking needed to be replaced. Once the old decking was off, the township required certain other work. Proper Change Orders were presented to me so I knew what the ultimate cost would be. The crew appeared on time each day and, was entirely professional and did a terrific job. I was completely satisfied. I can highly recommend them.
Katherine Shensky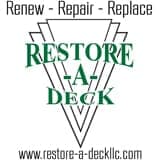 5
Stars (via Google Review) -
"Review of Restore A Deck."
They give fair prices and operate with Integrity. I have been thrilled with the quality of the work. I know things have been challenging with the labor shortage, but when they promise to do something they do it. The other thing I really like about this company, is that they will operate in the best interest of their clients. I have a deck that needed some repair but was otherwise in fair condition. All of the other contractors I contacted said some variation of "It wasn't a big enough job, we don't do repairs, we would rip out the whole thing and install new". Those other contractors were quoting me for more than the price of a car for a full deck replacement, which I really didn't need or want. Restore a Deck made the necessary repairs for a very affordable price. My deck now has at least another 10 years of useable life left in it. My wife and I are completely thrilled and grateful for the service provided
Bryan Wang
Are you looking for the best deal on next years deck project?