Our original mission statement says it all "Quality Work At A Fair Price"!
WHY US
30 Years in Business
Restore-A-Deck LLC was established in 1989 by Richard Pauley. Since 1989, he has forged Restore-A-Deck and made it a standard for other companies to follow. Restore-A-Deck doubled in size every year for the first five years and is now second to none in the industry.
Customer Satisfaction
Customer satisfaction is very important to us. We pride ourselves on one of the highest repeat customer percentages in the industry. We are a preferred service provider for management companies, homeowner associations, municipalities and corporations and probably your neighbor too.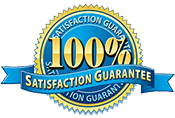 Mission Statement
Our original mission statement says it all "Quality Work At A Fair Price". We would like to thank all of customers for their trust in us. Please contact us for a free estimate and let us know what we can do for you. Renew it, Repair it, or Replace it!
TESTIMONIALS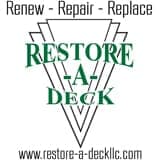 5
Stars (on Google Review) -
"Review of Restore A Deck."
I have used this company for years. My cedar deck was rotting. Richard pointed out the internal rot on the decking planks. It was clear the decking needed to be replaced. Once the old decking was off, the township required certain other work. Proper Change Orders were presented to me so I knew what the ultimate cost would be. The crew appeared on time each day and, was entirely professional and did a terrific job. I was completely satisfied. I can highly recommend them.
Katherine Shensky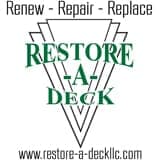 5
Stars (via Google Review) -
"Review of Restore A Deck."
They give fair prices and operate with Integrity. I have been thrilled with the quality of the work. I know things have been challenging with the labor shortage, but when they promise to do something they do it. The other thing I really like about this company, is that they will operate in the best interest of their clients. I have a deck that needed some repair but was otherwise in fair condition. All of the other contractors I contacted said some variation of "It wasn't a big enough job, we don't do repairs, we would rip out the whole thing and install new". Those other contractors were quoting me for more than the price of a car for a full deck replacement, which I really didn't need or want. Restore a Deck made the necessary repairs for a very affordable price. My deck now has at least another 10 years of useable life left in it. My wife and I are completely thrilled and grateful for the service provided
Bryan Wang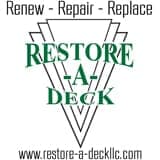 All of the guys did a great job and were very polite. They even shared with me about the process of wet on wet. So, thanks Maxwell, Kane, Steven and Jacob!! I appreciate your attention to detail!! My deck looks great!
Lisa Diebel